Mailout
Preserve your deliverability and your image.
Virus propagation stopped, blacklisting avoided, reputation preserved. Simply secure your mail server's outgoing flow


Why secure outgoing email with Mailout?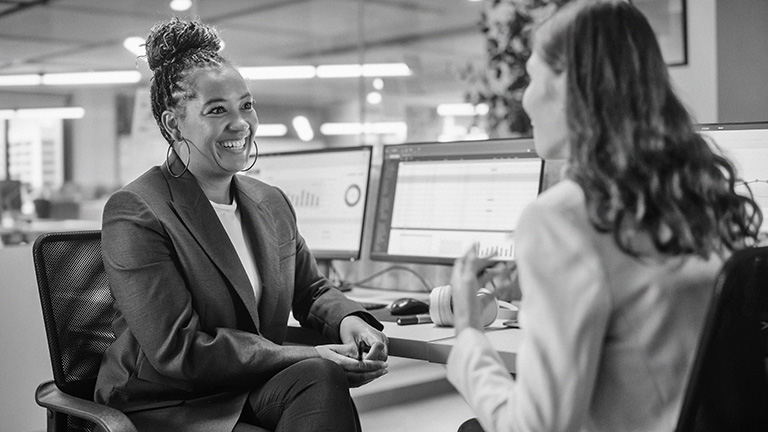 As well as being threatened by the incoming flow of emails, companies are also increasingly faced with problems relating to outgoing emails. Protecting one's IT system from external threats has become an obligation, but preventing the transmission of these threats to partners is essential!
The aim of Mailout is to ensure that your company is not the source of virus propagation, to give administrators an easy view of outgoing e-mail flows, to inform your users in the event of transmission failure, and above all to increase the deliverability of your e-mails.
The principle behind Mailout is to configure your mail server(s) so that they don't send emails directly to the Internet, but instead transit through our servers. We will provide you with several Mailout servers to ensure very high availability and optimal service continuity.
In order to optimize the deliverability of your emails, Mailout takes action:
The configuration of our servers and their image with respect to recipient mail servers
Reputation of sending servers and their IP addresses
Email authentication via SPF and DKIM (automatic signature of all outgoing emails)
24/24 monitoring of server availability and reputation
An alert system, enabling us to react very quickly in the event of spam transmission attempts by our infected customers, in order to avoid blacklisting.
Mailout applies the highest level of monitoring and inspection to every outgoing email.
Secure
The solution integrates 4 anti-virus scanners, and all outgoing emails will be analyzed to prevent you from being a virus vector. You can rest assured that you won't be spreading any viral threats.
Simple
Set-up takes just a few minutes, with a cyber expert on hand to help you configure your mail server. No infrastructure modifications required.
Compatible
The Mailout outgoing SMTP relay solution is compatible with all well-known mail servers: Exchange, Lotus, Postfix, Exim, Sendmail, Qmail, mDaemon, hMail, Zimbra, Kerio, Mail Server, Sun Java Communications Suite, IceWarp, etc…
Available
Several SMTP relays in different French datacenters to streamline your outgoing flow and guarantee very high service availability and accessibility. Commitment to service quality
Transparent
Easily view your email traffic and queued messages in real time. Logs and statistics enable you to monitor your outgoing e-mail traffic and inform your users in the event of message transmission failure.
Security
Simply increase the security and availability of your e-mail architecture!
Mailout is an easy-to-use solution for securing outgoing e-mails. It's SaaS (ASP) software, requiring no installation, administration or maintenance on your part, and therefore no human investment.
Mailout is a solution that can be adapted to any type of IT environment, as it requires no architectural modifications, no parameterization, and no downloading or installation of software on user workstations. All you need to do is set up your mail server to route the outgoing flow of e-mails to our servers, ridding them of spam and viruses and preventing them from being passed on to third parties.
Mailout integrates a non-optional anti-malware filtering system, against viruses, worms and Trojans. For all your e-mails, message content and attachments are extracted and analyzed in cascade by four complementary certified anti-virus programs. Archive files are automatically decompressed and analyzed in the same way. These antivirus products are internationally recognized and the subject of numerous certifications, labels and recommendations. They are updated several times an hour, desynchronized.
Mailout is built on a redundant architecture, ensuring very high availability and permanent accessibility to the service.
Servers are hosted in fully secure datacenters equipped in accordance with current best hosting practices:
– Rooms monitored 24/7
– Fire detection, monitoring and extraction systems,
– Secure electrical system (72-hour autonomy on generator)
– IP connectivity service guarantee.
These precautions, together with those described in the following paragraph, contribute to ensuring very high service availability (99.99%).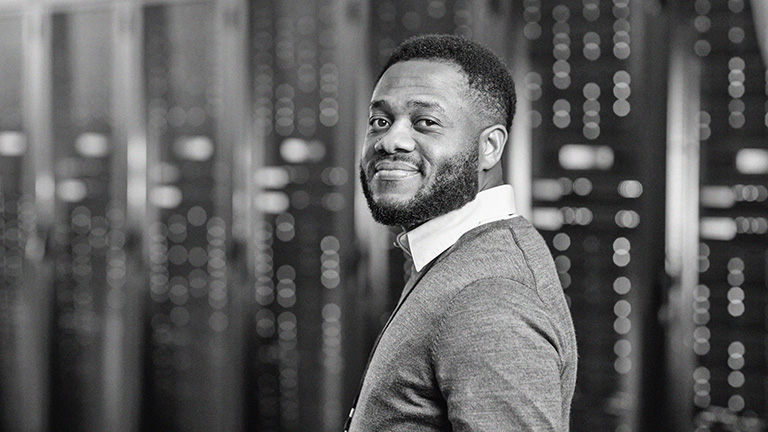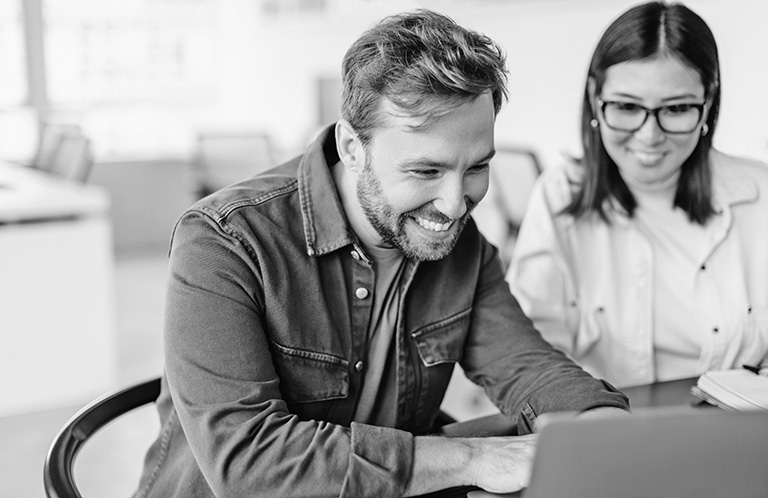 Deliverability
Improve the deliverability of your emails and stop being blacklisted!
Mailout has been designed to improve the deliverability of your emails. The deliverability of your emails depends first and foremost on the reputation of your servers and their non-blacklisting. If your server is blacklisted, you're doomed to be seen as a spammer, preventing your emails from reaching their intended recipients. Mailout servers are configured and controlled to ensure that outgoing mail is not wrongly considered spam. Hourly monitoring ensures that our servers are not blacklisted by third parties.
The second lever for action is at domain level, in the form of authentication systems which, when affixed to the message, give it greater value. SPF validates the addresses of servers authorized to send on behalf of the domain. DKIM confirms that the message has not been modified or intercepted between sender and recipient. We make it easy for you to set up these systems by supplying you directly with the fields to be added to your DNS. Similar but complementary, these two technologies can significantly enhance your reputation on the Internet.
Visibility
Stay informed about the status of your e-mails!
The third aspect of the Mailout solution is to clarify the management of e-mail delivery. This improvement in mailout management applies to both the administrator and the user.
From your Altospam client interface, the administrator can view real-time logs of all messages sent by your company. You also have access to all e-mail statistics and queue views.
This interface also enables you to check in real time that your e-mails have been delivered and accepted by the recipient servers. This makes it much easier for the administrator to manage and supervise the delivery of your e-mails.
Users are also kept informed of the status of their e-mails. In the event of a virus, inability to deliver an e-mail or rejection of a message by the recipient server, an e-mail is immediately sent to the user. This provides clear feedback on incorrectly sent and undelivered e-mails, avoiding misunderstandings and wasted time.
Finally, Mailout integrates a behavioral analysis of outgoing flows. An address with abnormal outgoing behavior, due to hacking of the mailbox or viral infection of a user workstation, will be automatically identified and blocked. Your domain is thus protected from a bad reputation, or even massive blacklisting, while maintaining a functional flow, with the exception of the targeted address. Automatic notification gives you time to intervene, to secure the network or inform the user concerned.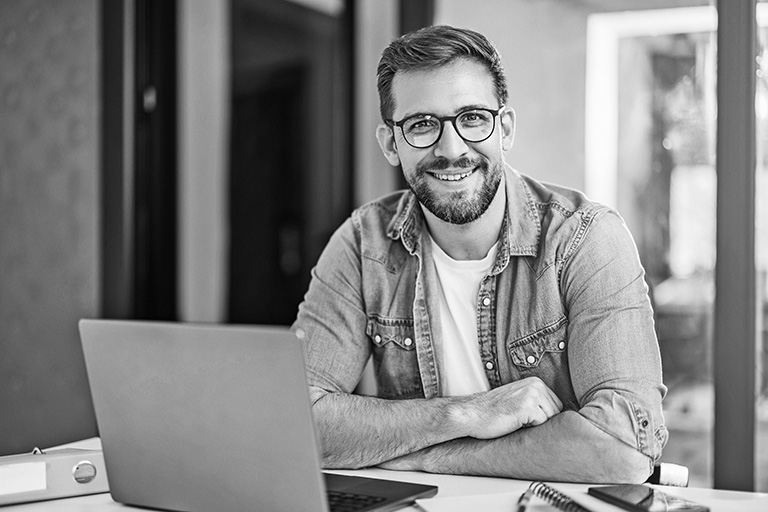 Why choose Altospam?
20 years
Experience in e-mail cybersecurity
20 M
Emails analyzed per day
Trusted
By thousands of customers
Are you ready? Try Mailout!

Free trial
15-day free trial of Mailout

Book a demo
Avoid spreading viruses. Book a time with a cyber expert for a personalized demonstration.

Request a quote
Our rates are tailored to your business and your size. Ask us for a customized quote based on your company's/structure's needs.
Why is it important to filter your outgoing e-mail flow?
What is outgoing email filtering?

Outgoing e-mail filtering is the process of controlling e-mails sent internally and externally from a company. Its aim is to detect and prevent the sending of unwanted and harmful e-mails (viruses). It is an essential security measure to protect a company's reputation and prevent the leakage of sensitive information.

How does outgoing email filtering work?

Outgoing e-mail filtering is based on analysis of the content, attachments, recipients and other characteristics of e-mails sent by company users. It uses predefined rules, detection algorithms and checklists to identify potentially dangerous or non-compliant e-mails. These rules can include criteria such as the presence of viruses, spam, sensitive data or prohibited keywords.

What are the advantages of filtering outgoing emails?

Prevent leakage of sensitive or confidential data.
Protect your company's reputation by preventing spam, viruses and inappropriate content.
Strengthen customer and business partner confidence in secure communications.
Discover Mailsafe, our professional messaging protection solution
Phishing, spam, ransomware: security starts with your e-mails.