E-mail cybersecurity
Email protection: our must-have solutions for blocking cyber attacks, spam and viruses

Email is the main vector for cyber-attacks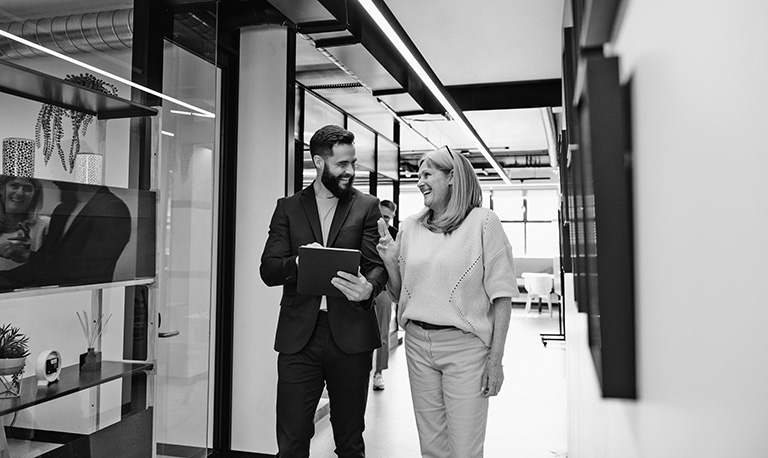 The number of corporate vulnerabilities has exploded. Here are some statistics 2022 from the CESIN 2023 Barometer
1 company in 2 (45%) was the victim of a cyber attack in 2022. Companies are the main targets of cybercriminals, whatever their size (VSE, SME, ETI…).
The main threats are phishing and spear phishing (74%), the exploitation of security vulnerabilities (45%), and president scams (41%).
Data theft (35%) and identity theft (35%) remain the major consequences.
Production disruption and information compromise are the two most significant impacts.
Hackers hijack &/or use AI to achieve their objective/target
Cyberattacks are increasingly focused on personalization.
Source: CESIN 2023
Why is it essential to secure your business email?
Today, it's essential for companies of all sizes to protect their email systems against phishing, spear phishing, malware, ransomware, spam and viruses, mainly transmitted by email. These threats can compromise the security of sensitive company data and cause significant financial losses. In addition, they can damage the company's reputation, negatively impact the trust of customers and partners, and cause business interruption. Finally, companies can be held liable for any breach of personal data or confidential information that may have been disclosed as a result of a phishing or malware attack.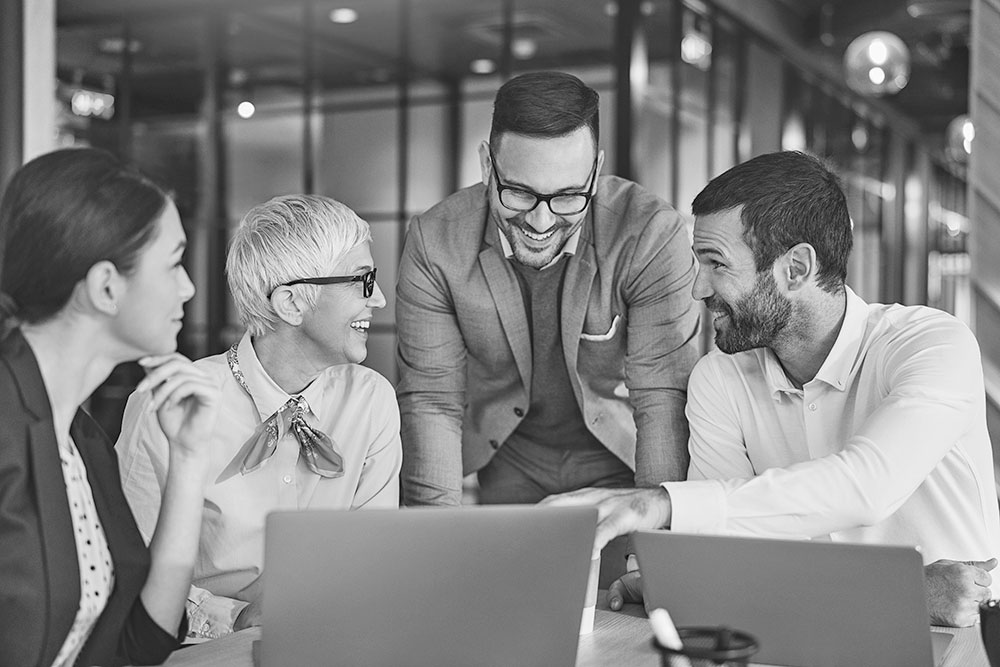 Approved by thousands of customers









Why is it essential to strengthen Microsoft 365 email security?
Microsoft 365 is the main target of phishing attacks by hackers. Attacks targeting Microsoft 365 are constantly on the rise, including phishing, spear phishing, ransomware and malware attacks. As a result, strengthening Microsoft 365 messaging security is essential to protect the business against data loss, cyber attacks and the financial damage that can result.
Attacks on Microsoft 365 are becoming increasingly sophisticated. Hackers are using increasingly advanced technologies, such as artificial intelligence and machine learning, to automate their attacks and make them harder to detect and stop. Microsoft 365 is a complex platform with many possible features and configurations, which can create vulnerabilities and security holes if not properly implemented and updated.
With 20 years' experience and thousands of customers, Altospam's Mailsafe is the essential security layer for Microsoft 365. We block the most dangerous email threats: from phishing and ransomware attacks to account takeovers and zero-day attacks.
Microsoft 365 offers many benefits, but Microsoft can't effectively address some of your critical cybersecurity needs. That's why Altospam offers a range of solutions fully compatible with Microsoft 365 to strengthen your security and reduce the risk of attack.
Why is it essential to reinforce the security of Google Workspace messaging?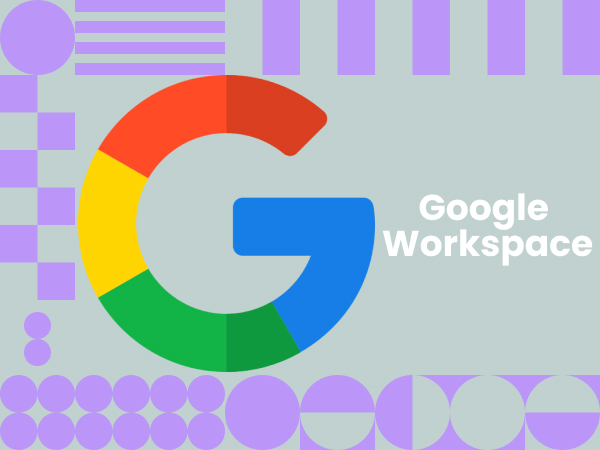 Google Workspace anti-spam can block some phishing attacks, but it's not always enough to block them all. Cybercriminals are using increasingly sophisticated techniques to bypass spam filters, such as using domains very similar to those of the targeted company or using secure links to avoid detection. It is therefore recommended to reinforce Google Workspace email security by using a complementary security solution such as tools to prevent President's Scam (FOVI), invoice fraud or email security awareness programs for employees.
AI-based solution to email threats
Altospam key figures
-0,01%
of false-positives
Email is the main vector of a cyber attack
New and increasingly sophisticated attacks are being launched around the world every day. Our solution detects and neutralizes phishing, spear-phishing, malware, ransomware and spam threats in real time.
Our articles on email security and protection
Why is it essential to strengthen the security of your business email?
Email security for a company refers to the set of safeguards put in place to protect employee email accounts and corporate electronic communication systems from potential attacks and threats, such as viruses, malware, spam, phishing and zero-day attacks. E-mail attacks are one of the main methods used by cybercriminals to penetrate corporate networks and steal data, hence the importance of implementing e-mail security solutions, including malicious e-mail filtering and blocking software, intrusion detection systems, security policy management tools and employee training programs to raise awareness of good e-mail security practices.

The level of email security depends on the security measures put in place by the company. Companies can implement security measures such as spam filters to block malicious messages, data loss prevention solutions to prevent the leakage of sensitive information, and incident detection and response tools to detect and respond to attacks.

In today's world of increasingly frequent cyber-attacks, e-mail security must be a top priority for every organization. Most cyber-attacks arrive via e-mail. This means that not only must the IT department be vigilant, but every user in the organization must be trained to detect the threats that will arrive in their inbox. With the right set of integrated security tools and the right training, organizations can stop most e-mail-based attacks before they are even launched.

Why is email security important for businesses?

Companies are facing an increase in cyber-attacks. Legitimate business e-mails can contain sensitive data that cybercriminals use to gain access to corporate information systems. Phishing e-mails can give cybercriminals instant access to the entire corporate network with a single click. Despite adequate e-mail security training, data breaches can still occur. Organizations need cloud-based email solutions that include encryption, protection against targeted threats, data leakage prevention and the implementation of email security controls.

What are the best practices in terms of e-mail security?

Organizations wishing to strengthen their e-mail security must start by taking the risks posed by cybercriminals very seriously. Organizations of all sizes around the world are targeted daily by e-mail-based attacks. These organizations need to start by raising cybersecurity awareness throughout their organization, not just in their IT department. Much of this can be achieved through cybersecurity awareness training programs. Organizations also need to carry out the necessary research to truly understand the specific threats they face, including a full audit of their current security tools. Once the organization understands where it stands, it needs to move forward by implementing security policies, enabling encryption at every endpoint, using threat intelligence to stay safe, and continually testing its ability to stop and recover from various types of cyber attack. Organizations must also govern user behavior for tools, devices and repositories, as well as tighten password policies and account access. Finally, organizations need to turn to the latest technological advances, such as tools that use AI to recognize and share information about cyberattacks across their integrated security stack.

What are the criteria for evaluating e-mail security solutions for a company?

The main criteria for evaluating an email security solution are as follows:

Threat protection: The solution must be able to detect and block malware, spam and advanced threats such as phishing and spear phishing attacks.
Automation and cloud-based: The solution must be automated and cloud-based to offer constant protection against threats and easy management for IT managers.
Encryption: The solution must offer end-to-end encryption to ensure that company data is protected when sent by email.
Ease of use: The solution must be easy to use for company employees, not hinder their productivity, and be compatible with existing messaging platforms.
Technical support: The solution must be accompanied by high-quality technical support to meet users' needs and quickly resolve any problems that may arise.

How can I ensure the protection of my confidential business emails?

To ensure the protection of your confidential business emails, here are a few measures to consider:

Use a reliable email security solution to block common threats such as phishing, malware, viruses and spam.
Use an end-to-end encryption solution for emails containing sensitive information.
Implement multi-factor authentication to strengthen the security of your e-mail accounts.
Avoid sending confidential information by email whenever possible. If necessary, ensure that the recipient is authorized to receive the information, and use a secure, encrypted document-sharing system.
Regularly train your employees in email security and IT security best practices to avoid human error.

How to protect yourself from a cyber attack?

There are several steps you can take to protect yourself against cyber attacks, including:

Use security software: install and use antivirus and antimalware software on all your Internet-connected devices, and make sure you keep them regularly updated.
Use strong passwords: use complex, unique passwords for each account, and change them regularly. Avoid using obvious personal information in your passwords.
Be vigilant: watch out for unexpected or suspicious e-mails, phone calls or messages, and don't click on links or attachments in these messages. Always check the identity of the sender before opening a message or downloading a file.
Update your software: make sure you keep all your software, operating systems and applications up to date with the latest security patches.
Back up your data regularly: regularly back up all your important data to an external storage medium, such as an external hard drive or cloud storage service.
Educate yourself and your team: train yourself and your team on online security practices, including how to recognize phishing attempts and protect sensitive data.
By applying these security measures, you can significantly reduce the risk of suffering a cyber attack.

What are the main IT threats facing businesses?

There are several types of computer threats that can target businesses:

Phishing attacks: these consist in deceiving users by posing as a trusted entity, in order to extract sensitive information such as login credentials, bank card numbers, etc.
Malware: these programs are designed to infect computers or networks, with the aim of stealing sensitive data, spying on users' activities, or encrypting files in exchange for ransom (ransomware).
Denial-of-service attacks (DDoS): these consist in saturating a computer system with a massive number of requests, making it unavailable to legitimate users.
Social engineering attacks: these involve manipulating users into providing sensitive information or performing malicious actions.
Brute-force attacks: these involve trying every possible combination of passwords until the right one is found, in order to take control of a user account.

To protect against these threats, we recommend implementing a comprehensive security strategy, including the use of IT security solutions (antivirus, firewall, antispam, etc.) such as Altospam's Mailsafe, raising user awareness of good security practices, and implementing strict corporate security policies.
Why is it essential to strengthen the security of your business email?

Free trial
Free 15-day analysis: test our email protection solutions to discover intrusion attempts in your mailboxes.

Book a demo
Our email protection solution can help you prevent threats from phishing, ransomware, spear phishing, malware, spam and viruses. Book a time with a cyber expert for a personalized demonstration.

Request a quote
Our rates are tailored to your business and your size. Ask us for a customized quote based on your company's/structure's needs.