Microsoft 365 is the main target platform for phishing attacks
Microsoft 365 is the most widely used suite in the world. The ever-increasing adoption of Microsoft 365 by organizations makes it a prime target for hackers. With nearly 300 million M365 users, hackers continue to develop new techniques to target this ever-growing number of users. M365 therefore represents an opportunity for hackers to gain access to a wealth of data. While Microsoft's native email security is capable of intercepting standard threats, it is powerless against the dynamic and sophisticated attacks now targeting Microsoft 365.
By 2020, 85% of Microsoft customers have experienced a breach of their email. To improve your security against unknown and constantly evolving threats, we recommend that you complement your existing Microsoft 365 security mechanisms. Reinforce your Microsoft 365 email security with an additional layer against sophisticated attacks: anti-phishing, anti-spear phishing (against Business Email Compromise (BEC)), identity theft, anti-ransomware protection to effectively protect your business and your users.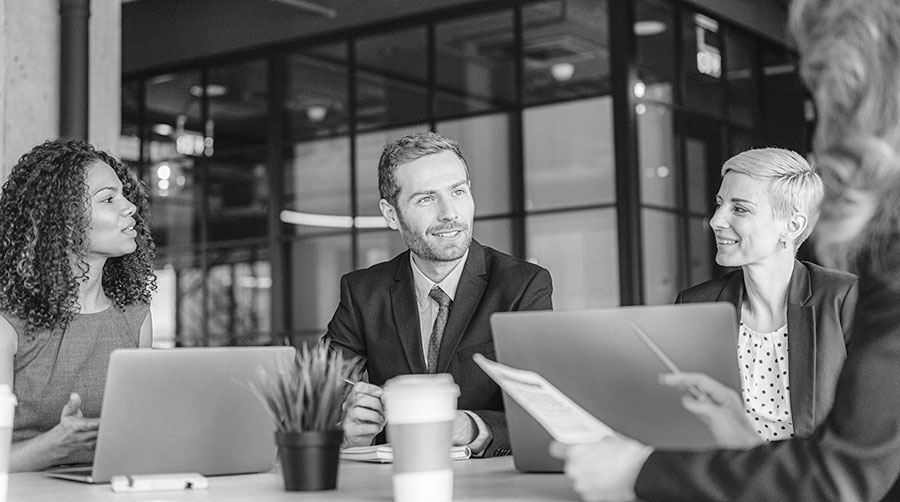 Why is it necessary to reinforce Microsoft 365's native antispam with Altospam?
Attacks on Microsoft are lucrative. Choose productivity AND security. To enjoy the benefits of Microsoft without increasing the risk of cyber attacks, it's essential to complement and strengthen M365 with our cloud-based solutions. This not only increases protection at the email level, but also ensures business continuity and data protection in the event of a service interruption, thanks to our DRP service.
Microsoft 365's native email security is capable of intercepting standard threats, it is powerless against dynamic attacks. Sophisticated email attacks, such as phishing, ransomware and zero-day attacks, can easily bypass Microsoft's security defenses. Altospam's Mailsafe uses AI algorithms to meticulously analyze the content and context of emails. Our solution is capable of blocking the most dynamic and sophisticated ransomware, phishing and spear phishing attacks, as well as non-priority advertising mail (including anti-advertising otpion).
Protect your employees and your M365 work environment.
Even with Microsoft Defender in place, hackers can bypass native anti-spam and operate inside an e-mail network, using compromised accounts or social engineering to send malicious e-mails internally or externally. Your employees are also likely to open attachments, click on links… With Mailout, we prevent the propagation of attacks internally or towards a customer or partner.
Our recovery plan
Breakdowns are inevitable. Outages and disruptions to messaging services do happen, even with Microsoft 365. Altospam's messaging continuity services help you protect your productivity, without ever sacrificing security.
These solutions, optimized to take account of existing technical conditions, are designed to enable our customers to continue working normally with e-mail in the event of a disaster, or, if necessary, to limit damage following an incident: server crash, datacenter unavailability, natural disaster.
Mailsafe also protects your M365 mailbox from sophisticated attacks
Analyze your M365 email security for free.
Discover the threats lurking in your M365 email in real time
They chose Altospam to strengthen M365 security
Inbound and outbound filtering
A complete solution for filtering incoming and outgoing mail. Our 2 Mailsafe and Mailout solutions are compatible with M365
Reduced costs & maintenance time
Simple to use and administer. Managing email security with Microsoft products is complex. With the multitude of attacks deployed by hackers, this activity mobilizes considerable IT time and resources. Altospam's Mailsafe offers rapid deployment and low costs, with €0 infrastructure and maintenance costs.
Instant commissioning. Immediate results.
Easy to install (MX change), use and administer. Altospam's Mailsafe offers rapid deployment, an intuitive management interface and few human resources. Results are immediate
Management interface: Detailed statistics and real-time reports
Administrator & user interface. Administration console for viewing all the steps taken by emails. It is divided into several modules (statistics, logs, etc.)
24/7 French support
Experts at your service, 24/7. Our solutions, teams, support and servers are located in France, so are not subject to the Patriot Act.
Why choose Mailsafe to protect your M365 mailbox?
CISO - SMES
"What I appreciate most about using Altospam solutions with Office 365 is the protection against attacks and their DRP(Disaster Recovery Plan) service in the event of disruptions to Office 365."
Our articles on Microsoft 365 email security
Your most frequently asked questions about email security with M365
Why is Microsoft 365 the platform most attacked by hackers?

Microsoft 365 est l'une des plateformes les plus attaquées par les hackers en raison de sa popularité et de son utilisation répandue dans les entreprises. Avec plus de 300 millions d'utilisateurs actifs mensuels, Microsoft 365 représente une cible attrayante pour les cybercriminels cherchant à accéder à des informations confidentielles, à des identifiants de connexion ou à des informations financières. De plus, Microsoft 365 est une plateforme très complexe avec de nombreux services interconnectés, ce qui rend la sécurisation de l'ensemble du système particulièrement difficile et nécessite des compétences et une expertise en sécurité informatique. En outre, certaines entreprises peuvent ne pas avoir pris toutes les mesures de sécurité nécessaires pour protéger correctement leur environnement Microsoft 365, ce qui les rend encore plus vulnérables aux attaques.

How to avoid phishing attacks on Microsoft Office 365?

Voici quelques mesures pour éviter les attaques de phishing sur Microsoft 365 :

Sensibiliser les employés : Les utilisateurs doivent être formés à identifier les signes d'un email de phishing. Ils doivent être encouragés à ne jamais cliquer sur les liens ou les pièces jointes suspects, même s'ils semblent provenir d'une source fiable.
Utiliser une solution de sécurité complète : les entreprises doivent envisager de mettre en place une solution de sécurité complète pour M365, telle que Mailsafe d'Altospam, qui peut bloquer les emails de phishing avant qu'ils n'atteignent les boîtes de réception des utilisateurs.
Activer l'authentification à deux facteurs (2FA) : L'activation de l'authentification à deux facteurs peut aider à empêcher les attaques de phishing, car les utilisateurs doivent fournir une deuxième forme d'identification, comme un code de sécurité, avant de pouvoir accéder à leur compte.
Mettre à jour régulièrement les logiciels : Les entreprises doivent s'assurer que tous les logiciels et applications utilisés sur leurs ordinateurs sont à jour, car les hackers exploitent souvent les vulnérabilités des logiciels obsolètes pour mener leurs attaques.

Why install an extra layer of email protection with Microsoft 365?

Installer une protection supplémentaire de la messagerie avec Microsoft 365 est important pour renforcer la sécurité des emails échangés au sein de l'entreprise. Les menaces de phishing, de malware, de ransomware, de spam sont de plus en plus sophistiquées. Il est devenu difficile pour les protections de base de Microsoft 365 de les bloquer.

Les solutions de protection de la messagerie comme Mailsafe fournissent des couches de sécurité supplémentaires pour filtrer les emails malveillants, détecter les menaces avancées et prévenir les violations de données. Cela permet de protéger les données sensibles de l'entreprise et d'éviter les pertes financières et préserver la réputation de l'entreprise.

Enfin, les systèmes de détection et d'analyse de Microsoft 365 se concentrent sur les menaces en langue anglaise, notamment au niveau de la lutte antispam. La solution Mailsafe d'Altospam est plus complète et performante sur le contenu en langue française.
Are you ready? Test our 100% M365-compatible solutions!

Free 15-day analysis: test our email protection solutions to discover intrusion attempts in your mailboxes.

Our email protection solutions help you prevent threats from phishing, ransomware, spear phishing, malware, spam and viruses. Book a time with a cyber expert for a personalized demonstration.

Our rates are tailored to your business and your size. Ask us for a customized quote based on your company's needs.