Mailsafe our anti-spear phishing solution for your business
Our anti-spear phishing solution protects your organization from targeted phishing attacks
Protect your employees and your company from spear-phishing attacks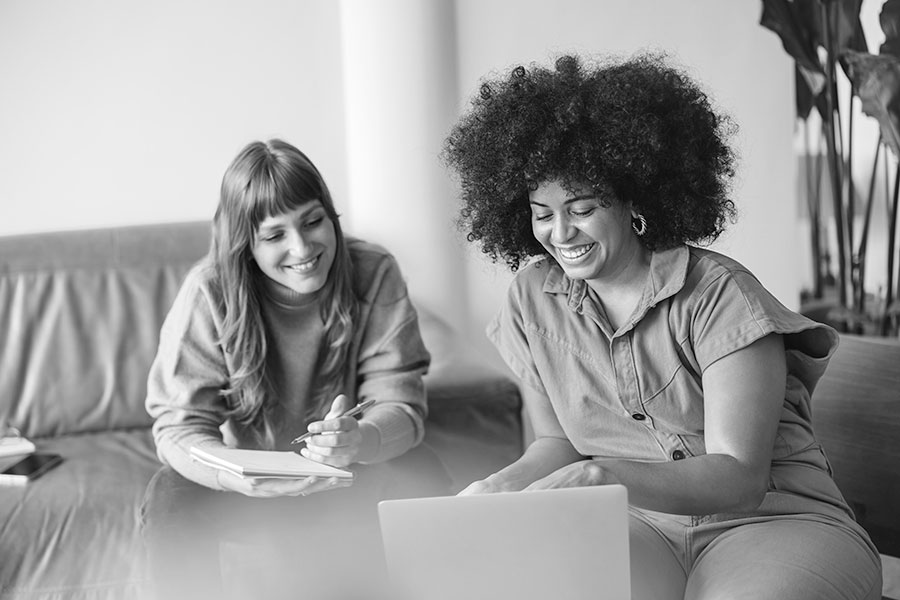 Targeted Spear Phishing or Business Email Compromise (BEC) attacks are the most costly for businesses. The term spearphishing can be translated as "targeted phishing". Its principle is almost identical to phishing (impersonation of the sender). Spear phishing attacks (BEC) are identity theft scams. Hackers create emails posing as a company executive or business partner, with the aim of stealing money. Sometimes this involves compromising a legitimate business email account, but often it's done through social engineering. By posing as a CEO, for example, in an email that asks an accounting employee to make a money transfer to a supplier – but to a bank account controlled by the hacker. In another type of spear phishing attack (BEC), hackers intercept supplier emails and substitute their own account numbers for those of the supplier.
Spearphishing is a more sophisticated technique than classic phishing. A spear phishing e-mail is a malicious e-mail in which the hacker pretends to be someone you know, or an establishment you trust (with which you have already collaborated). With spear phishing attacks (BEC), hackers generate a high return on investment from low-tech attacks containing no payload other than social engineering text. Cybercriminals now use sophisticated intelligence to divert payments from salaries or suppliers (invoice fraud)…
What are the most common types of spear-phishing attack ?
The first form of spear phishing is the president scam: a company director's e-mail address is hacked or spoofed, and fraudulent e-mails are sent in his or her name, instructing employees to make immediate transfers to fraudulent sites.
Invoice fraud/supply chain attacks
Compromise of the supplier's e-mail. In this case, the criminal poses as a supplier by impersonating their legitimate e-mail account. Acting as a seller, the hacker asks the recipient to make payments to an account controlled by the criminal.
Gift card fraud
A variant of CEO fraud, less costly and easier to conceal due to the multiplication of small amounts. A criminal poses as an executive and asks an assistant to buy several gift cards that will be used to reward employees. In order to reward employees as quickly as possible, the bogus "executive" requests the serial numbers of the gift cards, then uses them to make fraudulent purchases.
Direct deposit attacks
The hacker poses as an employee and tricks a member of HR into changing the RIB of his bank account for the payment of his salary.
How does our solution protect your company from spear phishing attacks?
Threats are becoming increasingly sophisticated thanks to social engineering. They are also becoming increasingly difficult to detect by employees and conventional filtering solutions. By merging machine learning with human behavior analysis, Mailsafe provides dynamic protection against identity theft and invoice fraud…
The detection of spear phishing emails is particularly difficult, due to the absence of URLs, attachments or images. However, Altospam's anti-spear phishing technology relies on machine learning to spot the behaviors and patterns characteristic of this type of attack.
Our machine learning models are constantly being improved. Our anti-spear phishing solution counters spear phishing attacks and identity theft attempts using artificial intelligence technology. By detecting anomalies and using natural language processing techniques, our solution identifies and blocks malicious structures in spear phishing emails. Our anti-spear phishing technology relies on artificial intelligence to identify identity theft attempts and suspicious structures in spear phishing emails.
Our solution uses sophisticated algorithms, sender reputation lists and behavioral analysis techniques to detect signs of spear phishing attacks.
1 in 2 French companies is the victim of a cyber attack
New and increasingly sophisticated phishing attacks are being launched around the world every day. Our Mailsafe solution detects and blocks phishing, spear-phishing, malware, viruses, ransomware and spam threats in real time.

Free trial
Free 15-day trial: test our email protection solutions to find out about attempted intrusions into your mailboxes.

Book a demo
Our email protection solution helps you prevent threats from phishing, ransomware, spear phishing, malware, spam and viruses. Book a time with a cyber expert for a personalized demonstration.

Request a quote
Our rates are tailored to your business and your size. Ask us for a customized quote based on your organization's needs.
Our articles on Spear Phishing
How can you protect your mailbox and your employees from spear phishing attacks?